Today I want to write about the role museums play in society. There are many kinds of museums: Art, History, Science, etcetera. For a long time I did not know there were museums that collect and ones that do not. Take for instance the Denver Art Museum, it is a collecting institution whereas the Museum of Contemporary Art Denver is not. Both exhibit certain kinds of artwork, yet one has a body of work to draw upon where the other relies upon a steady stream of new material. With that in mind it is not so hard to jump to the realization that these places have different goals. Each would like to educate the public on the role Art plays in society, but the way that lesson is conveyed by both is quite different.
Usually the MCA runs shows featuring contemporary artists based in or that are related to the state of Colorado. Sometimes the MCA steps beyond the regional construct to bring in a different discussion on Art History and the contemporary Art World. The current exhibit on display entitled Orphan Paintings: Unauthenticated Art of the Russian Avante-Garde highlights an important issue relevant to museums, collectors, and the art-viewing public. The problem at hand originates with provenance and authenticity. In a nutshell the paintings and sculptures on display could be the work of several great Russian artists such as El Lissitzky, Wassily Kandinsky, and Kazimir Malevich among others. However, most of the work first appeared in a shipping container discovered in Aachen, Germany. The contents were auctioned off when its owners could not pay the duty. Now it is very difficult to determine the line of ownership or provenance of each piece, which leads to the question: does it matter? Some believe it matters quite a bit. At the same time the artwork currently on view is no less stunning.
From the mid 19th to mid 20th Centuries the Russian Avante-Garde clashed with the state sponsored art of the Soviet Union which was a primary means of idealizing the USSR before the World. As a result much of the artwork created not adhering to the official system was done in secret for fear of persecution. Artists would not sign or even leave a mark on a painting; many pieces were left to sit in cellars or other places of obscurity. Thus it is now difficult to identify whether or not a work was done by a master, a student, or just a forgery. Today Russian Avante-Garde Art is being suppressed for entirely different reasons. Collectors of these images would rather not have them identified so as to keep the market pure and sustain the high prices of already known work.
Modern museums have their origins in Wunderkammer or Cabinets of Curiosity. These were essentially private collections of objects relating to various topics collected on Grand Tours and satisfying the new craze of taxonomy. Museums have been founded for many reasons but those that house collections need to get them from somewhere. Early art museums found their source with wealthy donors essentially creating a private club in the public view. Today museums play the role of educator and entertainer. With that comes the responsibility of advancing the most factual information possible, while also having new objects to show. Since many museums accept donations there is the potential for conditions to be attached. Those conditions can include not being allowed to authenticate work and simply taking the donors word on certain critical information. That incredible pastoral scene painted by Homer you liked so much? It might be a 20th Century reproduction. Why would a museum allow this? To get funding and fill out their collections! By allowing donors to show work that might not be the real deal, these institutions are better able to serve their guiding principles. Donors have a vested interest in getting work shown by museums for a number of reasons. It could be that their own collection would benefit from being backed by a large institution. Alternatively, the family name may very well be at stake. It could even be a way of lending credence to an otherwise dubious specimen.
Orphan Paintings is such an important display because the men behind it know some pieces may be forgeries, and some bona fide work by a few of Russia's greatest artists. Regardless of the origin, the owners would like you to see what is on the wall and think does it matter? The answer is up to you.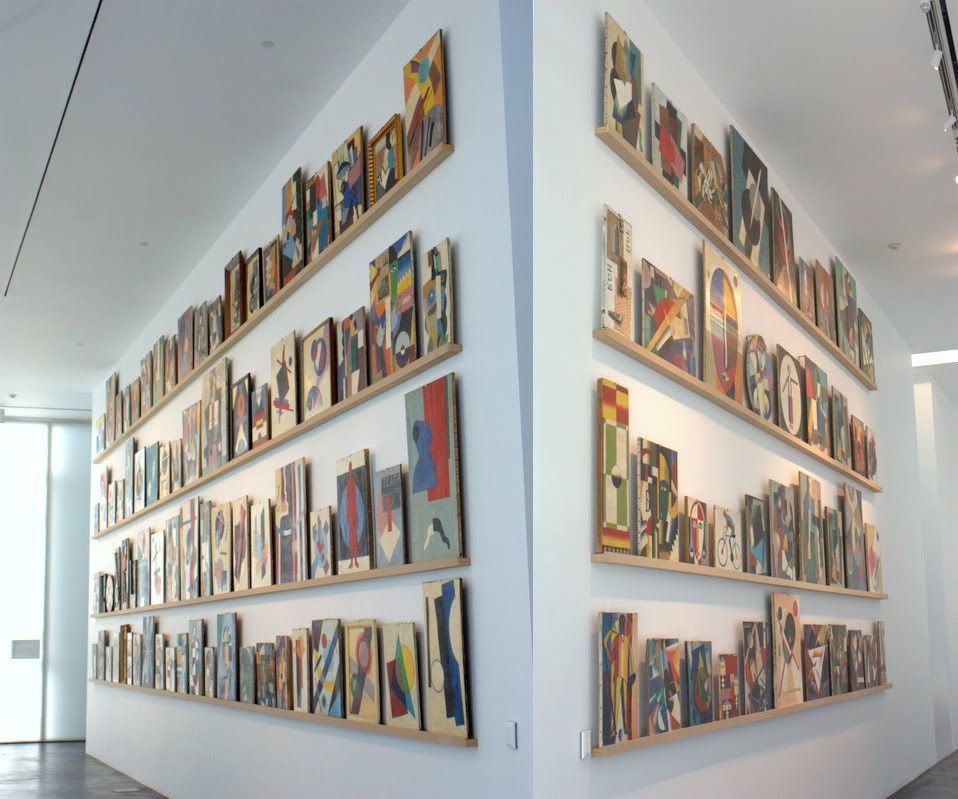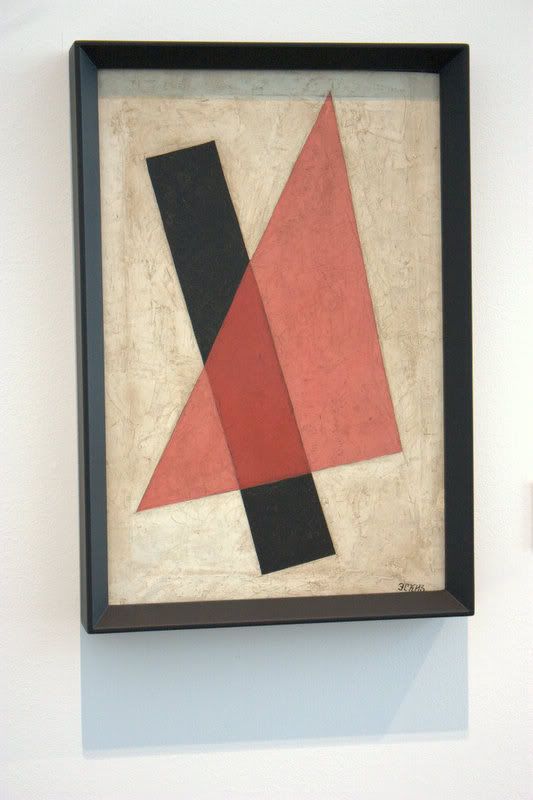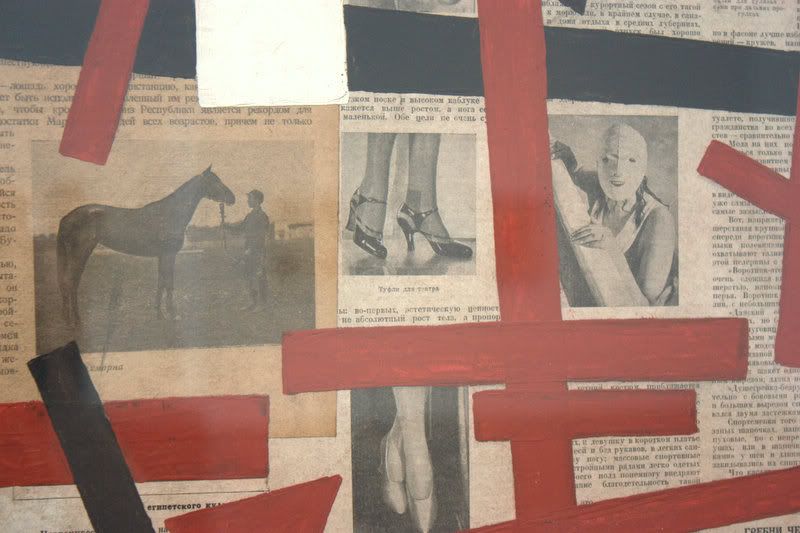 Click here to hear the MCA's Director Adam Lerner give a more in depth discussion of the show.
If you have not been to the MCA, now is a great time! Orphan Paintings will conclude soon (the 23rd!) along with several other great exhibits. Walk, bike, or take public transit to get a discount!